WEATHER, PLAN, LEARN & DOCUMENTS
If you would like a colour copy of the current Australian synoptic weather chart CLICK HERE

For the current Melbourne rain and storm radar service CLICK HERE

The new WINDY TV app, realtime wind and weather all in a picture format, its great CLICK HERE

Know how to read a weather chart? CLICK HERE to see the chart for the next 4 days of flying.

View the real time, weather camera, at Kilmore gap CLICK HERE

Plan a flight towards Moorabbin Airport using the ON TRACK aid CLICK HERE

Obtain an electronic copy of Australian AIP aeronautical charts CLICK HERE

Subscribe to CASA official aviation news and updates CLICK HERE

Pilot practice exams for all theory courses CLICK HERE

The new GAF weather chart system from Bureau of Met - Instruction MANUAL CLICK HERE

The new GAF weather chart system from Bureau of Met - Instruction VIDEO CLICK HERE

More GAF weather information, pilot video CLICK HERE.

Flying Cross country? A good idea is to obtain an Aviation Security Card to allow easy airport access. CLICK HERE to apply

Flying Cross country? Flying more than 50nm from base you will need a personal locator beacon, CLICK HERE for info/to buy.

To register your new locator beacon CLICK HERE (so search and rescue know who & what they are looking for in an emergency.)

Ready to buy an Electronic Flight Bag (EFB), for cross country flying, which one, OzRunways or AvPlan? CLICK HERE for info.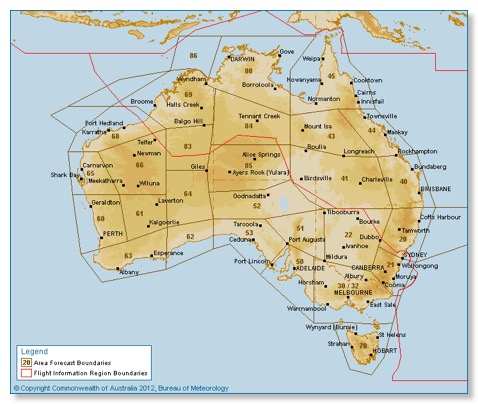 When to learn to fly in Melbourne:
What to expect - July, cold (15c), calm with a few days of fog, good flying; August-September, lots of wind, rainstorms, warmer (15 -20c) not our best months to fly however we are still open and available; October-November, warmer (18-24c), light winds, good flying; November- January, warmer (20-28c), good flying; February, hot (25-35c) flying best early or late in the day (daylight saving late flying available); March - May, warm (19-27c) our best flying months.


Don't forget to bookmark our site before you go !


AirSports Flying School
Riddell Airfield,
near Melbourne, Australia.
0422 446622
mail@goflying.com.au