AIRSPORTS PILOT HEADSETS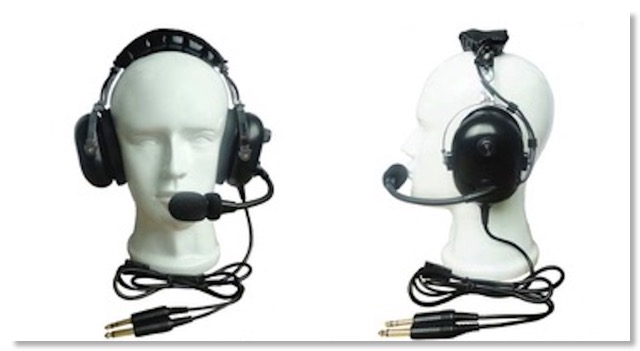 An excellent top quality pilot headset. It features a solid passive noise reduction design, crisp clear sounding microphone. Made by the same company that produces David Clark headsets, NOT $550 a much lower price at only $225!

If you are not yet ready to take the plunge with a high end, higher cost headset, or you are wanting something for you or your passenger, this is your headset! Passive noise reduction of 24dB. Available with straight cord and GA Plugs. Comes with full 24 month manufactures guarantee against faults. Also available optional custom soft helmet protective bag $24.00 or less with a headset order.

Available for pick up at our Pilot Shop or we dispatch by Australia Post Express Post. Overseas orders please contact us for a freight price.

Quality speakers

Flexible microphone boom

Electret noise cancelling microphone

Comfortable headband

Comfortable ear seals

Volume control on the headset

Mic muff

2 year factory warranty

Express Mail delivery
PILOT HEADSET $225 ea
ON SPECIAL $195

SOFT HEADSET BAG + $24.00 ea
The Bose A20® pilot headset is a investment in your flying future.

The Bose A20® headset is an active noise reduction headset, it uses a patented electronic circuit to reduce external noise and gives you a 30% greater noise reduction when compared to conventional aviation headsets. You will enjoy a peaceful flight from "clear prop" to "full stops" on both long and short flights. Weighing just 340 g, with sheepskin cushions and minimal clamping force, it's one of the lightest and most comfortable aviation headsets you'll find. All designed to let you focus on what matters—flying.

The ergonomic control of the Bose A20® feature a customisable audio prioritisation control with "mute" and "mix" settings, and flexible power circuitry with auto-on that switches to and from battery power and aircraft power where fitted. Some models also include Bluetooth connectivity for taking calls or listening to music. Comes with custom Bose headset case.

The Bose A20® headset is a very high quality headset that you deserve to own. Take your flying seriously, protect your ears and enjoy the comfort!

PILOT INTERCOM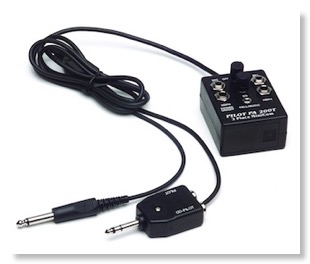 PILOT INTERCOM - ONLY $165
Portable & Compact

Pilot & Co-Pilot Volume Controls

Adjustable Squelch Circuit
Fail Safe Mode
Easy Battery Access

Mobile phone/music capable (via cable)

Powered by 9V Battery
25-30 Hours Battery Life

Comparable with "G.A." type headsets/helmets.

AVIATOR 'WINGS' HELMETS
Helmet & Headset combinations, designed for recreational and sport aircraft with "flip up"visor included. Available with a passive headset with boom mike set up to connect to a general aviation intercom system or with an active noise cancelling headset to assist with noise reduction (recommended and needed for high noise or open cockpit aircraft). Black standard, white available. System is in two parts, the headset that can be work by itself, and the helmet that is worn over the headset. Aircraft band radios are an optional extra, see our radio page for more details. Patch cords for radios and intercom systems are also available. Please note sport aviation helmets are not certified for any particular purpose, any use must be carefully evaluated & considered before purchase. It is recommended visors are fitted with a safety cord if using in open cockpit aircraft.

SPORTS HELMET - ONLY $995
Call for order information.

AEROSHOP
HANGAR 4
Riddells Creek Airfield
280 Websters Road, Clarkefield, 3430
Melbourne, Victoria, Australia.

Please make a time if a pickup required

0422-446622

+61 422 446622 international