GIFT CERTIFICATES
Be the pilot!
learn how to fly one of our sport aircraft. An introduction to flight training in an
AirSports
aircraft lasts about about
45min
. We will email you a custom gift certificate that is valid for 6 months. Please list the name you would like printed on the gift certificate when you order.

FLIGHT TRAINING CERTIFICATE
- $225
A 45 min Trial Instructional Flight.

Including free temporary RAAus membership.
Recommended by AirSports!
We show you how it's done. Once we are airborne the instructor will give you control of the aircraft and give you a start on building your flying skills and flying experience. In suitable conditions we would fly around the Mount Macedon ranges, over to Hanging Rock and past the Romsey vineyards through our flight training area and back to Riddell airfield.


We use PayPal as a payment system, if that will not work for you call us on 0422 446622 and we will arrange a Gift Certificate by phone using your credit card.
PACKAGE DEAL.
Full Pilot Certificate training courses are NOW available.

A flight training package includes 10 flying lessons in a twin seat RAAus and CASA approved aircraft, a
FREE
heavy duty
carry bag, a
FREE
full size hard cover pilots log book. Preflight and post flight theory training, and written exams, are included
FREE
of extra charge.
AirSports
also provides you with the use of an aviation headset
FREE
of extra charge, we don't force you to buy one yourself. If you do want your own headset, we have them available at our pilot supplies shop.


GET STARTED "LEARN TO FLY" DEAL
- $2,850.00

Includes
10 flight training lessons
in the
Topaz
,
Texan or Storch
Light Sport aircraft.

Each lesson runs for an average of 1 hour with typically 15 minutes of briefing time (pre or post flying) and on average 45 min of flight time. Initially all lessons will be "dual" with a flight instructor and as skills improve some of the training will be completed "solo". There is no extra charge for any additional time spent just before or after a flying lesson with a flight instructor.

Yes, you can buy a flight training package online using a safe and secure
PayPal service
(credit card or bank account). A
Free
"
getting started"
flight training pack is supplied including a hard cover pilots logbook, a pilots aircraft manual (USB), Airsports training notes along with a training manual carry bag.
Additional 10 flight training packages can be purchased, for either dual or solo flight as required. As bank fees are high
a discount of 3.0% applies
if payments are made by cash at the flying school.


For high quality flight training our Package Deal is great value!


Fly with us at our close to the city and country airfield. All training is completed at our airfield, no need to fly somewhere else to complete your flight training. We fly late model and new aircraft, no 40 year old clunkers at AirSports! During daylight saving we fly late so you can have a flight lesson after work.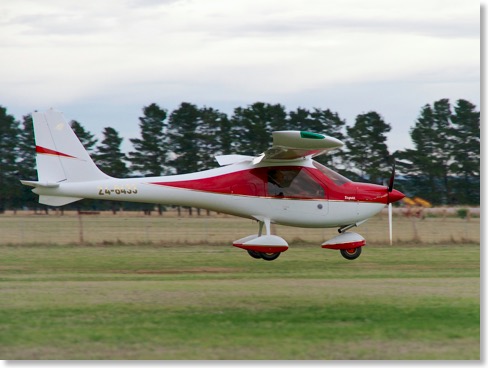 Please accept our invitation to visit our airfield, drive-in or Fly-In, we would be happy to show you around.
When you are ready to make a flight booking, or visit, please call us at 0422 446622.

Fine print :
Students must be able to understand instructions given in English. No minimum pilot age to start flight training however minimum solo flight age is 15 years. Minimum health standard is that required to drive a motor vehicle. Maximum pilot weight limits may apply. Flight training lessons include primarily dual flying with an instructor and the first 3 hours of solo flight due to the supervision required. After that time solo flying is paid for at a reduced rate. We do not normally refund prepaid flying, or flying packages. Prepaid flying packages can be used at any time and you are protected from any price increase for 12 months. A small fee increase may be required after 12 months for any unused flying hours. Flight training packages expire 3 years from the date of issue. In exceptional circumstances a refund can be requested by the pilot during the currency period of the flight training package. A cancellation fee of 20% is applied to the remaining unused flying hours. Flying hours used are calculated and priced at the normal non discounted rate.

AirSports Flying School.
Australia's first sport/lightweight aircraft business and Australia's oldest sport aviation flight training school.

Email : mail@goflying.com.au
Sunbury Airfield : 0422 446622
Mail : PO Box 125, Lower Plenty, Victoria, 3093, Australia